Leslieville Bootcamp @ Yogathletix
Next session: Tuesday April 4th – Thursday May 11th, 2017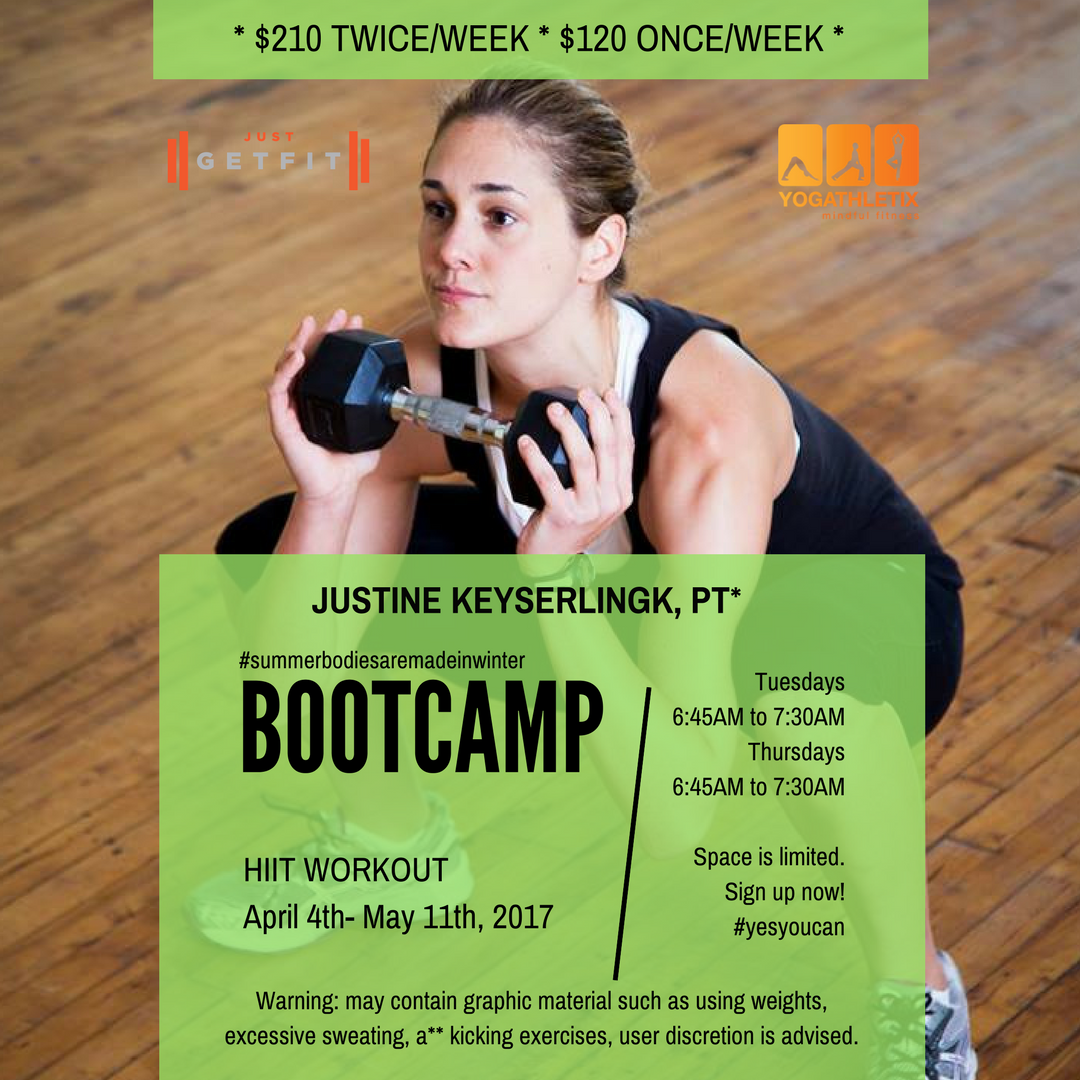 Join me Tuesday and Thursday mornings as we progress through 6 weeks of workouts and get fitter together along the way.
This High Intensity Interval Training (HIIT) workout will take your fitness to the next level. Muscle conditioning, functional exercises and cardiovascular stations will vary from week to week. If it doesn't challenge you, it doesn't change you!
Space is limited!!
All levels welcome. Exercises can be modified for individual needs and/or injuries.
For any further questions regarding this bootcamp please contact Justine directly here
Dates:
Tues April 4 – Thurs  May 11  (6 weeks)
Days/Times:
Tuesdays & Thursdays @ 6:45 – 7:30am
Class Options:
2x a week (12 classes) : $210
1x a week (6 classes): $120
Location:
YOGAthletix Studio – 911 Queen Street East, Suite 201 (Leslieville, Toronto)

Click edit button to change this text.