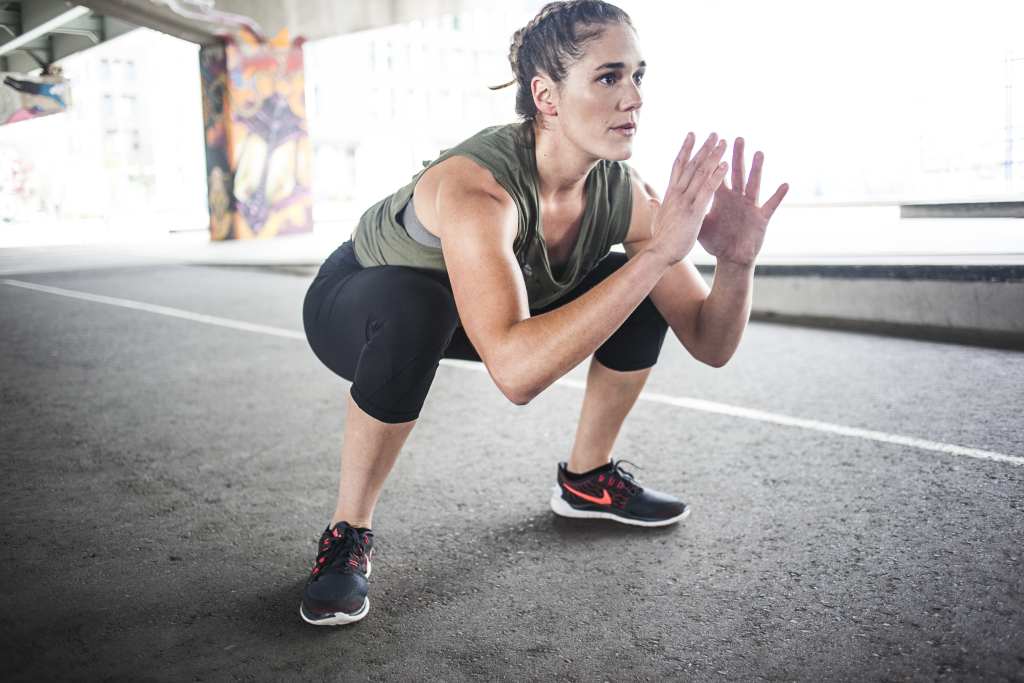 Justine Keyserlingk is a certified personal trainer and holistic nutritionist. She has been helping clients achieve their individual health goals for the past 10 years. She is also certified in corrective conditioning, kettlebell, kickboxing and indoor cycling and runs various classes and bootcamps in Toronto.
Originally from Montreal, Justine played tennis, ran and cycled competitively throughout her youth and was assistant captain for the McGill women's hockey team. After graduating with a B. Ed from McGill, she taught Physical Education, coached sports teams and started her personal training career. She then moved to Toronto to complete her studies as a nutritionist at the Institute of Holistic Nutrition.
As a teacher, coach and fitness & nutrition expert, she thrives at helping her clients and students reach their  full potential for overall health.
Contact Justine to get started toward your goals – whether it be through personal training, nutritional guidance, or by attending one of her fitness classes.