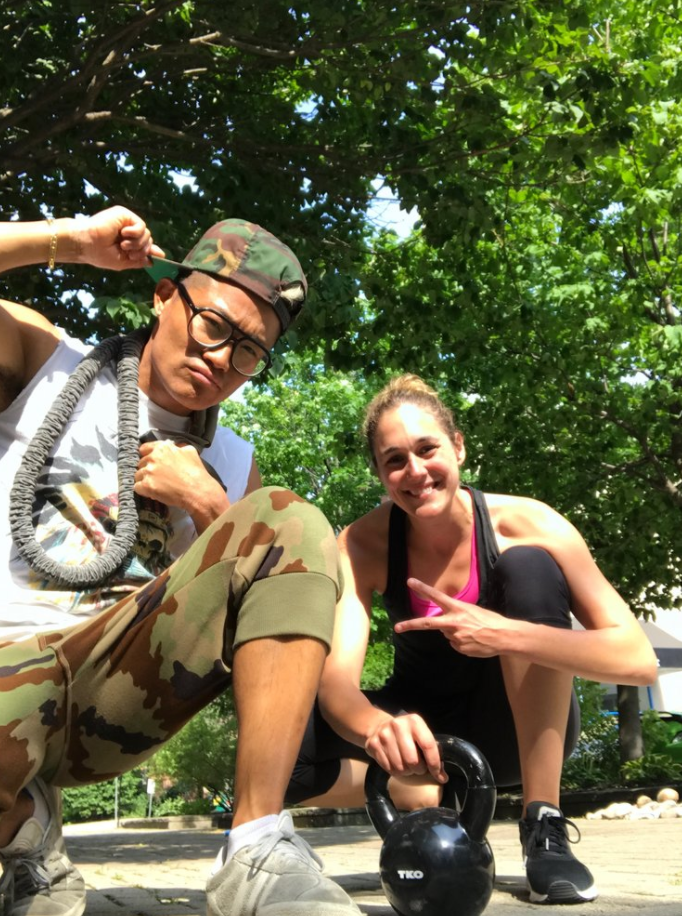 Mondays & Thursdays 7:15-8:30pm
Free Trial Class Friday, July 13th, 6:30pm. Please RSVP.
Starts Monday, July 17th.
Come workout with Julian Ho (fellow Equinox and Torq instructor, 2.0 Toronto founder) and I Monday and Thursday evenings this Summer! This bootcamp will take you through a full body conditioning circuit for performance, function, body awareness, and skill development. As two veterans of the fitness community, we will also introduce, and promote holistic health & lifestyle tips and strategies.
90 Sumach Lofts. (Queen and Sumach)
Limited to 20 guests. Small group personal training.
2x a week (16 classes): $20+hst per class
1x a week (8 classes): $25+hst per class
Drop-in: $30+hst