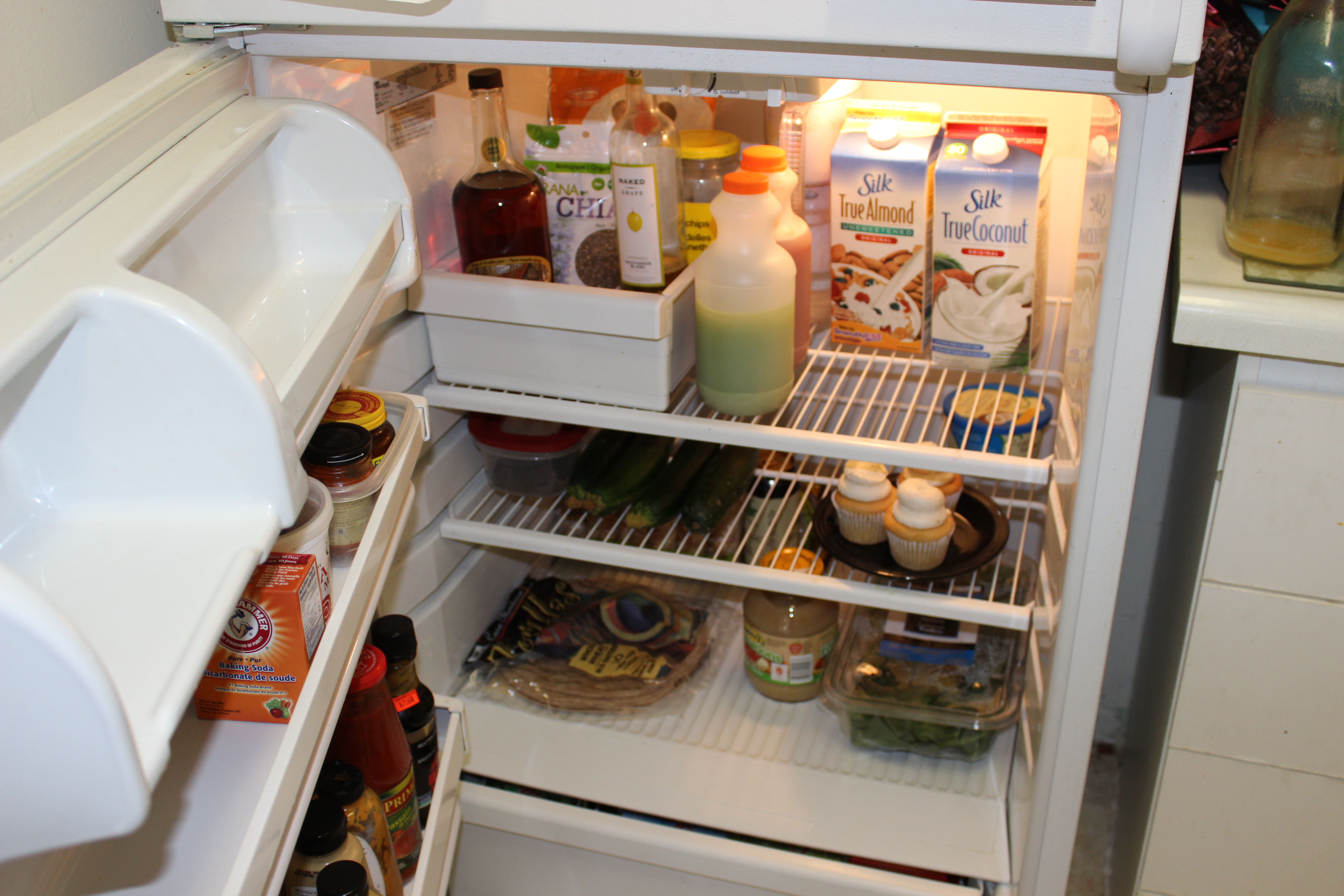 As the colder weather and shorter days are setting in, so is our desire to stay in on our couches and hibernate. We also tend to turn to food to comfort us, and usually not the most fresh and nutritious choices, leading to overeating and weight gain during the winter months. That is why planning and preparing ahead is extra important at this time so we can assure we have plenty of healthy options to choose from when hunger strikes!
This day in age, we're pretty lucky as there are usually tons of local markets at our disposal to help make shopping for fresh and/or organic food that much more convenient. Even our big chain grocery stores now offer more and more healthy items.  But just buying healthy food isn't enough- how do we implement and sustain good habits from home? Here are 5 ways to to start on the right path, without needing to leave your house.
1. Stock your pantry!
A well stocked pantry (or cupboard for those of us with micro-apartments) is the first step to keeping your home healthy. Fill your pantry with easy to use items like canned beans, coconut oil, brown rice pasta and nut butters. If you only keep one thing on hand make it all natural nut butters. Peanut, Almond, Cashew- these high protein spreads make a perfect emergency snack smeared on toast or an apple or thrown in a smoothie.
2. Prep Food in Advance
This tip is easier said than done, but if you can make the time- chop up a bunch of fresh vegetables at the beginning of the week and keep them in your fridge. Along with a large pot (or crockpot) of brown rice or quinoa- this is the ultimate antidote to "we have nothing to eat" syndrome. Switch up what vegetables you use week to week, and incorporate them into salads, a stir-fry or a simple rice bowl. This is especially beneficial if you're on a pretty tight budget. Get the most of your veg!
3. Monitor Junk Food in The House
One of the most obvious ways to eat healthier is to surround yourself with healthy options. If you have chips and cookies in your cupboards- you're going to reach for those first. Unless you have some sort of insane self-control that makes you a far superior being, that is. But for most of us- the temptation of all that sugar and fat and salt is too much to pass up, even knowing how gross and chemically-laden junk food is. Replace, replace, replace. Have healthier alternatives like apple sauce and Mary's crackers, and Lara bars on hand. If you start craving chips but all you have is a healthy flax cracker, you'll have to think twice before making the effort to go and buy your junk food. This makes the sweets you do bring in on special occasions that much more special!
4. Freezer= Fruit & Veg Zone
Fill your freezer with frozen vegetables and fruits.  If you're the kind of person who doesn't have much time to cook- frozen vegetables can be your best friend. Just steam or bake them for 10-20 minutes and voila you have delicious, pre-washed vegetables to add to your meal. Frozen fruit makes for excellent smoothies, which is another super quick meal plan. Keeping your fridge and freezer organized and fairly stocked is the most effective way to feel fulfilled eating well at home.
5. Meal Delivery
And for those of you who can't even find the time to grocery shop, let alone cook- Toronto has a few great options for having nutritious meals delivered to your door once a week. Green Zebra is a healthy, organic company that will deliver a week's worth of meals to your work or home. Of course this option is a little pricier than doing all the work yourself- but if you know you won't have time to make yourself great meals, let the pros do it for you!
It can seem daunting, but every small step you take is an important improvement! You are in control of your health, so try to make some positive choices this week! Do you have any other tips that have helped you eat healthier at home? Feel free to share this article or leave any comments or questions you may have on my Facebook or Twitter pages. Or contact me directly.
Happy Eating 🙂
Justine